If you are a true Renault Fan, you will know the name Amédée Gordini. If you don't know the name, you would be forgiven, but here is a quick summary of who he was.
Gordini, was a key player in the development of many performance versions of some of the great models of Renault vehicles from the 1960's – 1980's. His style and engineering played a big part in who Renault is today.
With such a strong and rich motoring history, dating all the way back to 1898, it's no surprise Renault has so many avid fans. One such fan, being Thea Trollip based in Jeffrey's Bay, Eastern Cape, South Africa.
Thea was recently in our dealership and purchased a brand new Renault Triber Prestige.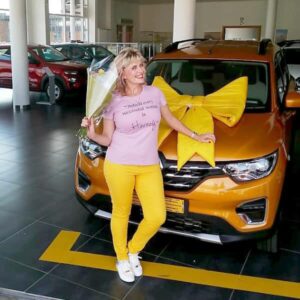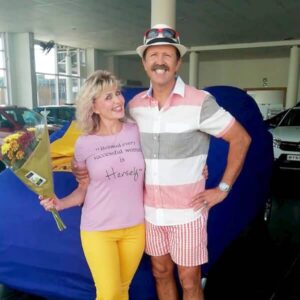 When Iris Kenny (sales executive at Seamans Renault) was assisting Thea with the purchase of her new Triber, a deeper story of why she wanted a Renault came out.
Thea's late Dad, Nicolas Lodewicus Erasmus was the biggest fan of Amédée Gordini. Thea and her husband decided they wanted to continue her dad's legacy and remember him everyday she drives her Renault Triber.
Being a family owned business, stories like this mean so much to us. Seamans Renault is absolutely honoured to be a part of such a fantastic story. We welcome you to our Renault family and we wish you all the best with your new Triber.